Spring Green Promotions to Share!
Buy and a three-pack of spray bottles and get a super Microfiber Cleaning Cloth for FREE.
Their are some blogs that are hosting giveaways right now for Basic H. They have reviewed the product and are now offering a change to WIN a FREE sample. A sample of Basic H makes 2 16oz spray bottles.
So I want the share these phenomenal Get Clean, Earth Day promotional offers and help put Get Clean products in 50,000 more homes this Earth Day!
Here are the Blogs that are hosting Basic H Giveaways:
Also for Earth Day we are have another super GREAT specials, called Get Clean Water and Healthy Home Kit. Buy a Get Clean Water Starter pack and get a free Get Clean Water Filter Refill.
Keep your family safe and the planet healthy this Earth Day – and every day – with Get Clean Water.
Join Shaklee today for FREE with a $30 order. If you love these products and would like to buy more of the products, then joining Shaklee as a member is the way to go. You recieve discounts and coupons sent to you each month and you get 15% off everything you buy. You can even set up auto-ship where your products show up on your door step every 30, 60 or 90 days. How cool is that. No more running to the store to buy cleaners, vitamins, skin care etc….
Healthy Home Kit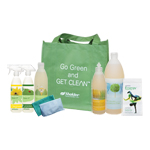 For a limited time, starting on Earth Day (4/22), at the time that you join Shaklee, you can also purchase a very special selection of Get Clean® products which include:
Basic H2 (16 oz)
Two Spray Bottles
Get Clean Super Microfiber Cleaning Cloths
Get Clean Dish Wash Liquid Concentrate
Get Clean Fresh Laundry Concentrate (32 oz)
Shaklee Energy
Only available at the time of sponsoring, at the amazing Member Price of $30.*
~~~~~~~~~~~~~~~~~~~~~~~~~~~~~~~~~~~~~~~~~~~~~~~~~~~~~~~~~~~~~~~~~~~~~~~~~
I also want to share with you some News about Sahklee. Yes, Shaklee has been in the News.
Also,
just wrote a great article called…
They wrote about going organic, which foods to eat, diapers and cleaners.
I liked the article and I thought I would share what they wrote about the cleaners…
Up next on the list — household cleaning products.
"Go into your cabinets and throw out everything that has a long list of ingredients you can't understand," said Kligler.
Once you've accomplished that task, it's time buy some new supplies.
"Go for environmentally friendly products," said Greene. "Studies have shown during pregnancy the use of certain cleaning products can lead to a higher risk of asthma."
Greene, who's a father of four, practices what he preaches. He told FoxNews.com that his family uses cleaning products from the Shaklee Corporation, a company that has been producing natural cleaning products for the last five decades. Shaklee's Get Clean household line offers everything from disinfecting wipes to dryer sheets, which are all made from "pure" ingredients.
If you have been thinking about switching to Shaklee, now is a great time to make the switch!
So Join Today and get the Healthy Home Kit and a membership for FREE.
Also Shaklee is Teaming up with Farmville on FaceBook.
Shaklee Is Partnering with Farmville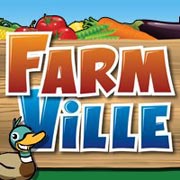 We're spreading the word about Shaklee and helping you do the same! Shaklee has partnered with Zynga® and Farmville™, the second most popular online game within the Facebook® community.
For a limited time, beginning May 9th, Farmville players can purchase a "Shaklee Healthy Home" to put on their virtual farm, and can also choose to purchase a special Shaklee Healthy Home Pack (the same pack you will have available for new Members starting 4/22, #59729), and join Shaklee for FREE.
An estimated 35 million people play Farmville — every day. And that means Shaklee, and our mission of making people and the planet healthier will become known to a lot more people, which makes explaining Shaklee to new people a lot easier for you!
Purchasers of the special Farmville edition of the Healthy Home Pack will be assigned to qualified Shaklee Business Leaders, using the new lead assignment process.
So how cool is that. You can get a Healthy Home Pack for your home and your Farm on Farmville. So help me and help Shaklee reach our goal of helping to put Get Clean products in 50,000 more homes this Earht Day!!!

– List your website FREE!